Excerpts
THE GOLDEN AGE OF JEWISH ACHIEVEMENT:

Chaper Twenty
JEWELRY, APPAREL & COSMETICS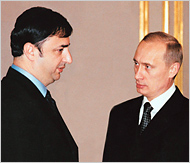 Lev Leviev and the Soviet Jews
He was born in Soviet Tashkent, Uzbekistan, in July 1956. Only three years had passed since Stalin's death and the end of the "Doctor's Plot." In his last months, Stalin had accused Jewish doctors of attempting to poison the Soviet leadership, and following a show trial, Stalin planned a pogrom and the exile of all Soviet Jews to Siberia.
MORE....
---

Chapter Thirteen
HOLLYWOOD
The Jazz Singer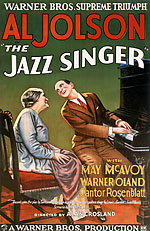 Not the first "talking motion picture," The Jazz Singer nonetheless revolutionized Hollywood. Its public acclaim and financial success forced the established oldline movie studios to hastily adopt sound, something they had not pursued with any urgency until then. Different techniques had been under development since 1890, before the upstart Warner brothers, Harry, Sam, Jack, and Albert, staked their company on Vitaphone, a new 1920s technology that synchronized sound and film.
The remarkable story richly echoes the life of the Warners and Al Jolson while also depicting the assimilation challenge facing so many recent Jewish immigrants.
MORE....